Sliplid Drums
Manufactured from Kraft paper, with a metal rolling chimb on the base of the drum for added strength, the drum can be supplied with either a fibre or plastic slip on lid. Available in capacities from 20 litres to 250 litres, the drum is ideal for packaging a wide range of products that require quick and easy access
At FDL Packaging Group, we can decorate our drums with solid colours, printed logos, company information or hazardous warning details to suit whatever you require.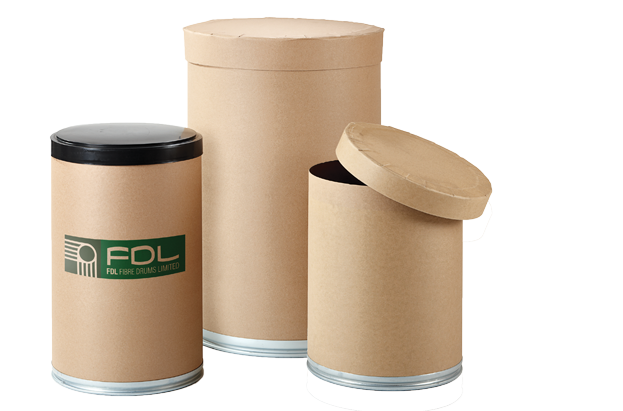 About Sliplid Drums
Slip lid drums are ideal for products that require quick and easy access and are suitable for packaging a wide range of products. Manufactured from Kraft or testliner, with a metal rolling chimb on the base of the drum for added strength. The drum can be supplied with either a fibre or plastic slip on lid (depending on diameter).
All drums can be externally decorated with solid colours or printed logos, company and product information or hazardous warning details.
UN Certified
The majority of our fibre drum products are certified to UN regulations, with a number of standard certificates covering a wide range of applications. They can be tailored to your product-specific gravity/weight requirements and are available in capacities up to 200 litres.
Packed with benefits from top to bottom
Steel rolling chimb fitted to base for additional strength
Plastic or fibre slip on lid
Supplied in a wide range of sizes
Capacities from 20 litres to 250 litres
UN approved to group II for the transportation of hazardous material